Neck pain, back pain, headaches, TMJ, shoulder injuries, knee/ankle injuries, tennis & golfer's elbow, carputunnel syndrome, vertigo and balance disorders are some of the cases we see.
WHAT SHOULD I BRING TO MY FIRST VISIT?
Doctor's prescription for physical therapy as needed
Driver's license or other identification
Insurance card
Any relevant medical information such as X-ray, Magnetic Resonance Imaging (MRI) & Operative reports
WHAT SHOULD I EXPECT DURING MY FIRST VISIT?
The first visit begins with an initial evaluation, so your physical therapist can assess your pain or injury.
WHAT SHOULD I WEAR TO MY SESSIONS?
Gym apparel; comfortable clothing and shoes
If you will be treated for knee or ankle injury, it is best to wear shorts.
For neck and shoulder problems, we recommend a tank top or camisole.
HOW DO I PAY FOR MY VISIT?
BSP accepts most insurance plans but your coverage will determine how insurance will pay and what your patient portion will be.
BSP will collect deductibles, co-pay, co-insurance and outstanding balances (for existing payments) at the time of visit • We accept cash, all major credit cards and personal checks.
BSP can assist and arrange a payment plan for patients with limited or no insurance.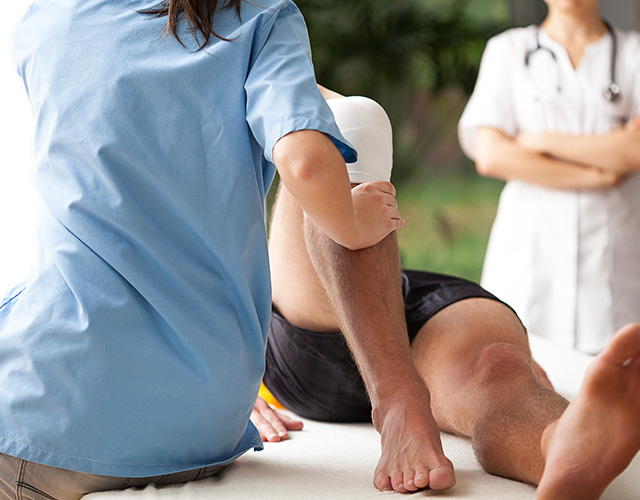 New Patient Form
Save time by completing most of the paperwork in advance of your visit.